Interpretation Booth Thailand
WELCOME TO MIGHTY MICE
We provide the complete conference equipment for rent such as simultaneous interpretation, conference microphone, tour guide system, teleprompter, voting system and office equipment with most advanced and standard quality in the region. And to make your meeting perfect by complete device for presentations and conference. We also offer other devices such as audio and visual systems from the world class leading manufacturers. You can check the details of our equipment from customer service department or on our website. With the technician team who are experienced and well trained by the manufacturer of the device as the DIS (Danish Interpretation System) is complemented by standard and quality. That make both public and private clients trust us to take care their simultaneous interpretation, conference microphone, tour guide, teleprompter and voting systems of the major conferences in the country and in several foreign countries.

....ข่าวสารอัพเดท....
Laos / Hong Kong, 30 September 2016 – From July 21st to 26th, a suite of leading conference solutions from Shure provided flawless audio to hundreds of attendees at the 49th ASEAN Foreign Ministers Meeting and Related Meetings in Vientiane, Laos. Central to the setup was the DCS 6000 system which provided comprehensive conference management and simultaneous interpretation at each of the summit's high-profile meetings.

Simultaneous Interpretation System & Interpreter's Booth


Read More....


DIS (Danish Interpretation System)
The manufacturer of headphone translation system from Denmark and DIS is the one of Shure as the microphone manufacturer in the world (www.dis.cc) from the United States. Which are used by Mighty MICE because DIS was invented, developed and manufactured equipment for the conference such as digital simultaneous interpretation and quality conference microphone. It is recognized by users worldwide and DIS to produce devices headphone translation devices under IEC 61603-Part 7 standard, which is standard in the equipment manufacturing industry for digital infrared signals during the 2 to 6 MHz frequency hertz.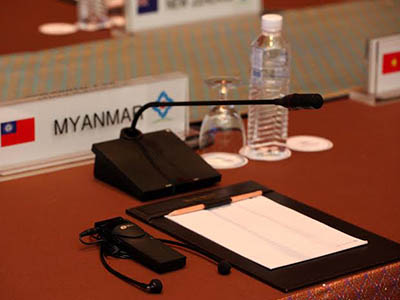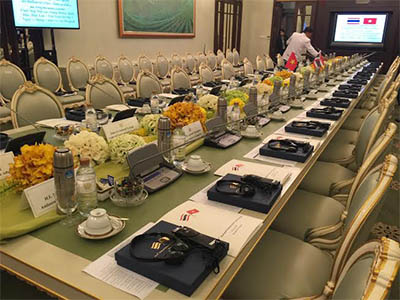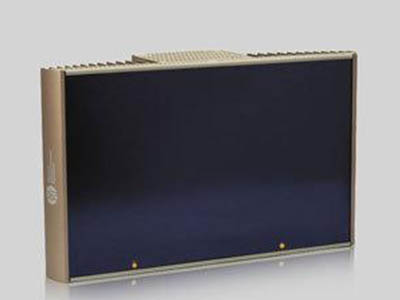 About Digital Infrared
Of course, the standard of IEC 61603 is to focus on the quality of the equipment to be used in translation for a conference. There will be designated areas for digital infrared signals to listen to the translation. The digital infrared system to prevent leakage of conversation in the meeting as well. The audience will be able to receive the signal through the headphone translation DR 6032 only area that has mounted digital infrared signals only. The digital infrared has been accepted and used in various important meetings such as the ASEAN Summit, APEC, G20, IPU, AIPA and others. In addition, the digital infrared system also provides sound quality and clarity of digital audio, equivalent to CD quality audio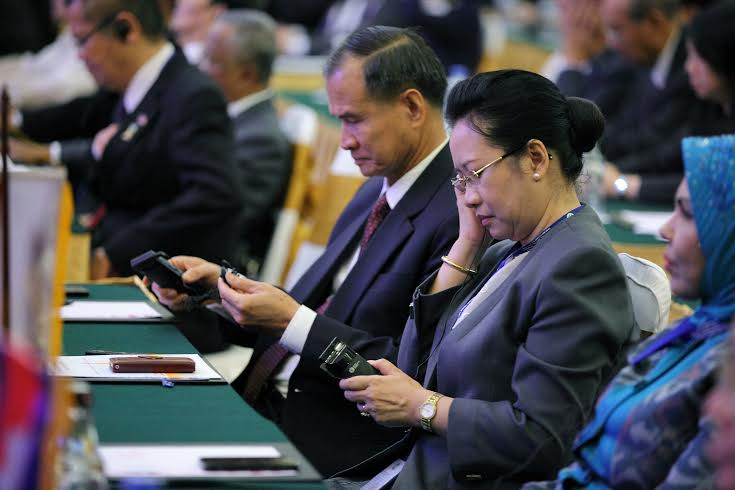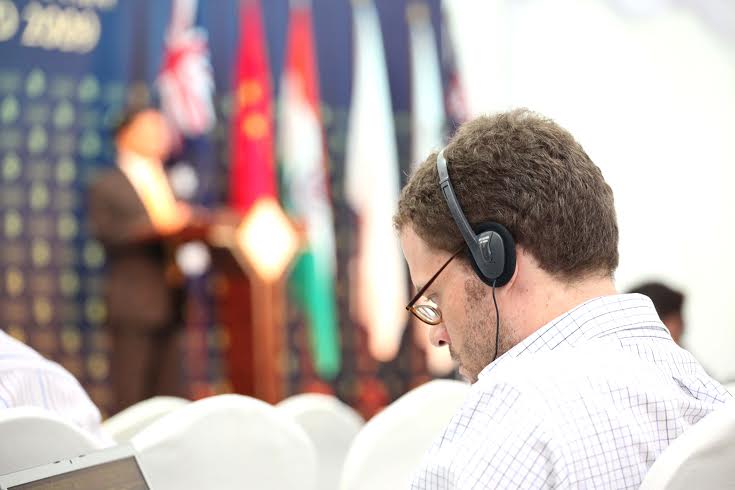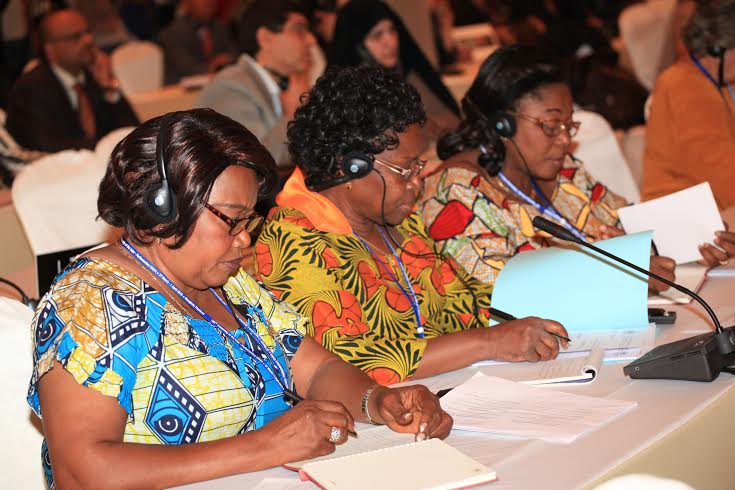 DIS Digital Infrared Simultaneous Interpretation Consist of...

DR 6032 Digital Interpretation Receiver
CU 6110 Central Unit
DT 6008/6032 Digital Transmitter
IS6132P Interpreter Set
RA 6025 Digital Infrared Radiator

Tour Guide Headphone
Tour Guide Headphone is a high-performance listening device that typically used for hearing aids when traveling outside the area. Especially in noisy places such as in industrial factories or quiet places such as the museums. Tour Guide Headphone or referred to as "Tour Guide" is often used for sightseeing tour program or visitting the industrial factories where are full of noise from the machine. In addition, the "Tour Guide" can be used for as "Simultaneous Interpretation" as well. Of course, if the foreign visitor group to visit factory and using the "Tour Guide" to translate languages is one thing to show the professionalism and availability of the business owner. "Tour Guide" can be used to relay translations for multiple languages ​​simultaneously effectively. Moreover, the "Tour Guide" is also suitable for use with the conference attendees as well or wide-area conference such as lawn landscape and playground. If you need an interpreter with translation system it can be used together effectively.
Conference Microphone, Sound and Visual System for Meeting


The conference microphone is the major equipment that encourages all attendees to participate in the review and interact with the conference as well. We focus on the conference microphone especially. Of course, the DIS is a Brand that we use with Shure's reputation as a manufacturer of world-class quality microphone for a long time. DIS has been received technology from Shure to produce conference microphone under the name of DIS. So Mighty MICE be sure to choose high quality equipment for customers to use for meeting successfully according to the target of organization.
Using the quality sound system with the experienced staff is another factor that helps your meeting runs smoothly. Mighty MICE has provided the quality conference audio equipment that customers have deployed in low rental price according to customer demand. Moreover, the introduction of roadmap, video, or images that necessary to use the equipment on display including projectors, screens and LED TV screen it should be the same quality equipment. Mighty MICE has prepared equipment to the presentation complemented, including accessories such as seamless switcher and distribution amplifier to support the diverse requirements of customers.
Voting System and Visual Effects (Voting Graph)
Interpretation Booth Thailand
Company Name:
Mighty MICE Co., Ltd
Contact Person:
Sale Manager
E-Mail:
info@mightymice.asia